Cecil County Public Schools Savings Are in Session
At Cecil County Public Schools (CCPS), faculty and staff abide by a single mission: ensure all learners acquire the knowledge, skills, and qualities to be responsible, caring, and ethical citizens. CCPS believes understanding the value of energy efficiency is an important part of that mission, so the school system partnered with Delmarva Power's Energy Savings for Business Program to replace stadium lights at two high schools with high-efficiency LEDs.
Click here to read Cecil County Public Schools' complete success story.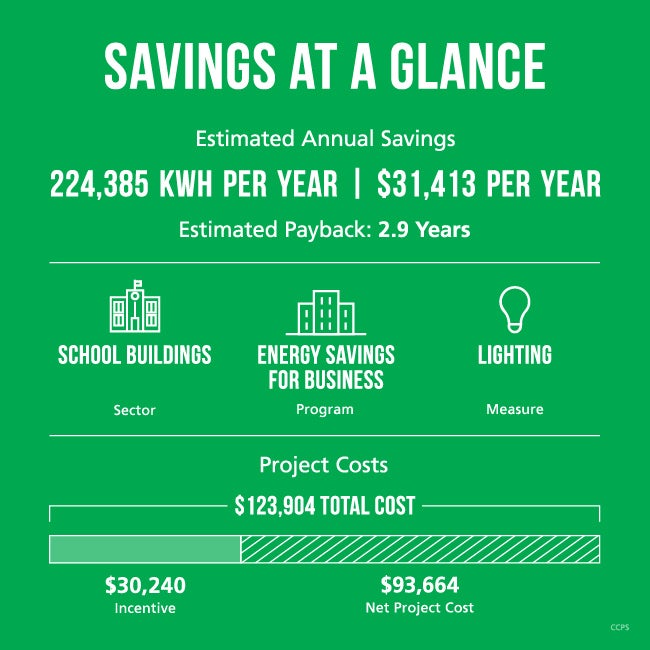 The Opportunity
Since 2017, CCPS has a past working relationship with the Delmarva Power Energy Savings for Business Program, and after a series of conversations decided that athletic fields presented an energy savings opportunity
The Upgrades
CCPS installed 48 new stadium lighting fixtures on athletic fields at two high schools
The project only took about four months to complete
The Benefits
Energy savings of approximately 224,385 kilowatt-hours annually
Total cost savings of $31,413 annually
Lower operating costs
Safer environment for students and faculty
Plans to implement similar measures at other schools in Cecil County
We Are Here to Help
Have any questions about the incentives, your eligibility, or how to apply? Contact us and we can help you get started today.

EmPOWER Maryland programs are funded by a charge on your energy bill. EmPOWER programs can help you reduce your energy consumption and save you money. To learn more about EmPOWER and how you can participate, click here.