Delmarva Power Sports' Energy Efficiency Goes Full Throttle
After almost 20 years of successfully supporting east coast motorsport professionals and enthusiasts with a wide range of services, Delmarva Power Sports LLC was ready to expand into a new facility in Beaver Run Business Park in Salisbury, MD. With the help of Delmarva Power's Energy Savings for Business Program, Delmarva Power Sports was able to install energy-saving LED lighting and a high-efficiency HVAC system throughout the new building.
Click here to read Delmarva Power Sports' complete success story.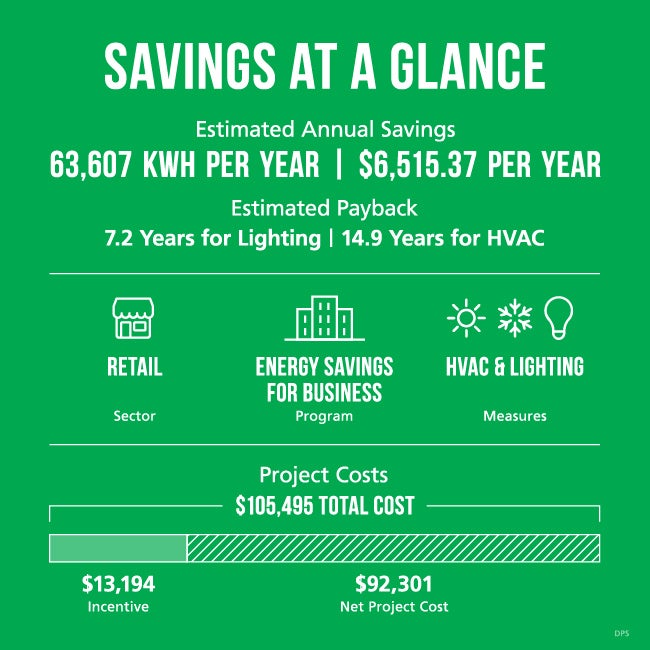 The Opportunity
After learning about Delmarva Power's Energy Savings for Business Program and available incentives online, business owner Chuck Vane knew it was the perfect chance to make energy efficiency upgrades during construction in the new facility
The Upgrades
Delmarva Power Sports upgraded the facility's HVAC system to Daikin multi-zone heat pumps, installing 9 heat pumps and 12 wall-mount blowers
The company also installed new LED lighting, including 67 LED high bays, 6 floodlights, 13 topaz canopy fixtures, and 52 recessed LED bulbs
The Benefits
Total energy savings of 63,607 kWh per year
Total cost savings of $6,515.37 per year
Significantly lower energy and maintenance costs
A more comfortable space for customers and employees, with pleasant temperatures and lighting throughout the large facility
We Are Here to Help
Have any questions about the incentives, your eligibility, or how to apply? Contact us and we can help you get started today.

EmPOWER Maryland programs are funded by a charge on your energy bill. EmPOWER programs can help you reduce your energy consumption and save you money. To learn more about EmPOWER and how you can participate, click here.